Credit Reporting and Repair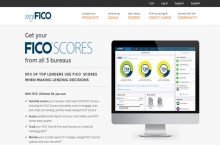 User Videos MyFICO is a credit reporting company that gives comprehensive data on the health of your credit. Aside from the basic credit report they also offer monitoring of those reports and will tell you if any changes have been ...
Is Ovation Credit Repair Good, Legit or Reliable? When it comes to credit repair companies, there are many to choose from.  The majority of them over promise and under deliver.  This is not the case with Ovation Credit Repair, where you ...