Category:

Information Database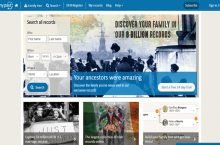 Find my past is a great place to find out where you came from. They have millions of entries that come from immigration, military, parish and census records. They offer a 14 day free trial so that you can try the service for yourself ...
Dropbox is one of the more popular cloud based storage tools that allows for nearly seamless file-synchronization. What's great about Dropbox is that you can save your files on one device, and then access them on another. They recently ...