Save an extra 15% off MyTheresa
We are independently owned and the opinions are ours. The individual reviews at the bottom are from customers and are monitored for legitimacy. We may earn money from affiliate links.
MyTheresa Review Summary
Overall, MyTherese.com who started in 2006 is a legit website with a one-of-a-kind selection of authentic luxury brands for fashion clothing, shoes, and accessories from 180 best designer collections, and 500+ new arrivals weekly from the runaway.

There are some negative MyTheresa reviews though (stated below) and complaints online to be aware before buying.
Most Positive MyTheresa Reviews Said They Liked:
> average 2 days for delivery to 130+ countries worldwide
> fast 1 day delivery on orders to Germany
> shipments are with DHL or FedEx, and tracking is provided
> free returns and exchanges within 30 days (must be in "original condition")
> save up to 70% with a limited sale on designer clothes and shoes with MyTheresa
Most Negative MyTheresa Reviews Said:
> lengthy return and refund process
> customer service can be hard to deal with sometimes
> a couple of customers were sent the wrong item
Is MyTheresa Legit & Safe?
8.5
MyTheresa Shipping Delivery
7
Is MyTheresa Legit & Safe?
6
MyTheresa Shipping Delivery
7
Add your review
|
Read reviews and comments
About MyTheresa.com
There are many online fashion retailers today and one of the leading shops at this time based out of Europe is MyTheresa.com.
MyTheresa is currently offering a 15% off coupon code and free shipping (code: GIFT15).
The company started out as a small online shop back in 2006 and has been in association with the multi-brand store known as THERESA, which is one of the pillars of fashion in Munich for 25 years and above.
People can expect to find over 250 of the best international designers you can trust for the best fashion.
Aside from that, excellent customer service and reliable delivery are available for use.
Read more on this MyTheresa review to find out what else the online store can do for you.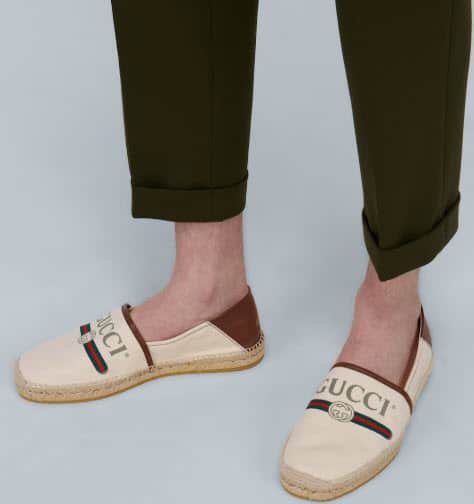 Pros: MyTheresa Reviews
One great thing about shopping for fashion at MyTheresa.com is that they continually update their New Arrivals page which features:
Here you will find an updated list of items that are popular over the week based on fashion cities around the world such as Milan, Paris and London.
Bags, shoes, dresses, coats, boots and even dresses are all available here to acquire.
The most common positive MyTheresa reviews are about:
30 Days Return Guarantee (they provide return shipping label)
Safe & Secure Checkout Process
New Arrivals Each Week
People can also view the hottest fashion outfits of the past weeks, allowing them to purchase these items directly from the website.
You can sign up for MyTheresa to get exclusive pre-shopping events and savings.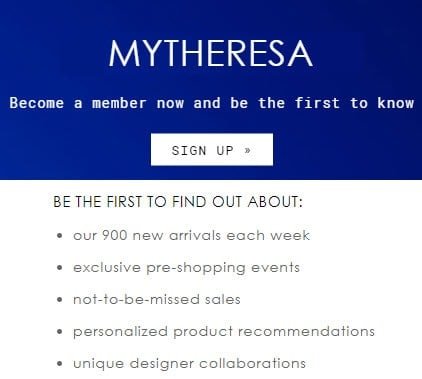 Cons: MyTheresa Reviews
Although the shop offers free shipping after reaching past a certain order price, people that go below that would often have to pay a fee just to get their items delivered to their doorstep.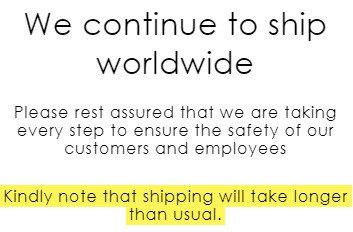 As stated above, during this time (April 2020), shipping deliveries may be delayed.

This is a negative factor that will be mentioned in this MyTheresa review, as it is important for people to know all about the brand.
Most people would be expecting free shipping offers for those that live within the country of Germany but they won't be seeing that from this brand.
It is important that you take note of this before you close an order from the website.
Customer Service is Slow at Times
Delay in Shipping for Certain Items
Popular MyTheresa Review Videos
SAINT LAURENT TOY LOULOU HANDBAG UNBOXING FROM MYTHERESA.... NOT WHAT I EXPECTED‍♀️
SAINT LAURENT UNBOXING FROM MYTHERESA NOT WHAT I EXPECTED ‍♀️ ***DISCLAIMER: I normally film videos 2-3 weeks in advance, or whenever ...
Biggest EVER Designer Haul with Mytheresa Reviews | Tamara Kalinic ad
Thank you for watching! Connect With Me On Instagram @tamara IN THIS VIDEO: I wanted to show you some of the items I purchased on mytheresa.com one of ...
LUXURY HAUL | TWO NEW BAGS | SAINT LAURENT AND VALENTINO BAGS | UNBOXING
Hey Guys!! I am sooooooo excited to show you my new bags!! One is from Saint Laurent, I bought it in "excellent"condition from Fashionphile, the other one is ...
MyTheresa.com Review UNBOXING |Jerusha Couture
If you like this video THUMBS UP!! Let me know if you like these guys?? mytheresa has a wide selection of designer items and trust me they are super fast ...
Mytheresa Review unboxing | Gucci edition
mytheresa #gucciophidia #bag #luxuryitem SUBSCRIBE TO MY CHANNEL NOW ...
AUTUMN DESIGNER HAUL ON MYTHERESA.COM | TAMARA KALINIC Review
MY INSTAGRAM @tamara MY BLOG www.theglamandglitter.com. *ITEMS I GOT* FENDI KNIT http://bit.ly/2ysnJCX FENDI COAT http://bit.ly/2yrECOq...
Unboxing YSL LouLou Bag from MyTheresa
Hello everyone! I hope you find this unboxing of the MEDIUM YSL LOULOU BAG from MYTHERESA.com useful. Link to the bag I purchased in the black: ...
BURBERRY BAG UNBOXING | SUSTAINABLE LUXURY & MYTHERESA REVIEW
Hi everyone! Thank you so much for all the positivity in the comment sections in the last few videos. I truly appreciate all your support and "Hi!" to all my new ...
MY FIRST VERSACE BAG FROM MY THERESA UNDER $800 & WHAT FITS
HELLO EVERYONE!!! Hope everyone is keeping safe and sane lol. link to Versace bag: ...
keywords: MyTheresa reviews 2020, is MyTheresa legit, is MyTheresa a trusted site, is MyTheresa reliable, is MyTheresa good, is MyTheresa safe?, is MyTheresa a good site, is MyTheresa trustworthy, is MyTheresa legit?