Independently owned. Opinions are ours. Reviews are from legit customers. We may earn money from affiliate links to support and feed our families.
Social Naturals CBG Drops Review Summary
I tested these Social Naturals CBG Drops for 60 days and my review of these was good. It did help relieve some of my ADHD symptoms during the day and at night.

These CBG Drops from Social Naturals, by the same makers and sold at SocialCBD.com, have created a good CBG hemp extract product that's 100% pure CBG Oil.
PROS
Social Naturals CBG Drops worked good for me
100% hemp-extracted CBG (cannabigerol)
3rd Party Lab Tested
No THC, no high
CONS
Overpriced a little (good product though)
It can be not easy to understand how it works
Not good documentation or explanation
Add your review
|
Read reviews and comments
Let's Review Social Natural CBG Drops
Each of the Social Natural CBG drops contains extracted hemp-derived CBG that works in harmony with your ECS (endocannabinoid system) to enhance your relaxation and healing.
Social Naturals CBG Drops contain no THC, which means that you won't notice any psychoactivity or feel "high."
it's completely plant-based and comes in 1,500 mg of CBG oil per 30mL bottle
Just 100% pure Cabannabigerol oil (AKA CBG) w/ coconut oil, used as a carrier, so it doesn't get hard.
Here is a full Social CBD Reviews to learn about more products.
You might be wondering with so many CBD brands and products online today (over 100 CBD brands and growing), is Social CBD legit?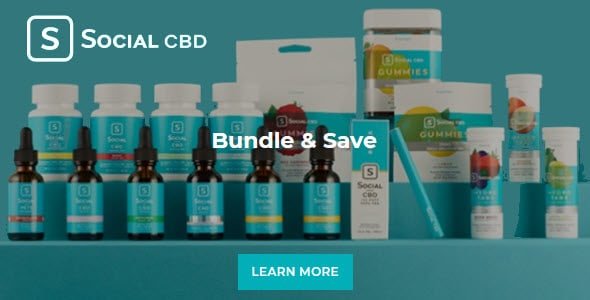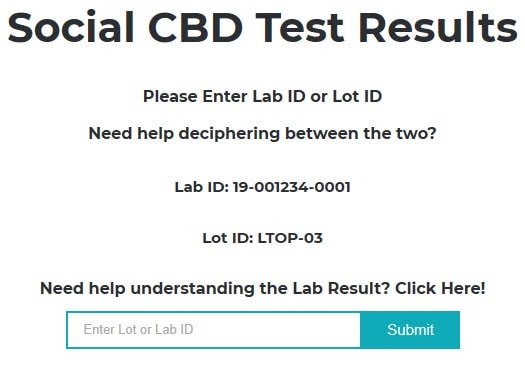 SocialCBD.com has CBG and CBD that are both:
USA hemp plant extracted compounds
0.0% THC free products
dairy-free
gluten-free
cruelty-free
How's CBG vs CBD and what's the difference?
CBG stands for cannabigerol and is known as the "mother" or "stem cell" cannabinoid because it's the precursor from which all other cannabinoids are made.
Social Naturals CBG Review Video
CBD stands for cannabidiol and is a natural compound found in hemp plants.
Both of these cannabinoids are non-intoxicating (no high) and come from 100% hemp plants at different times of harvesting.
both CBG and CBD can provide many therapeutic benefits but can vary slightly with different effects.
For a greater entourage effect I feel and even more balanced ECS (endocannabinoid system) you can combine the Social Naturals CBG oil with the Social CBD Drops review we tested for over 30 days and found out:
For a greater effect, you can combine:
Directions on how to take Social Naturals CBG Drops
The serving size is on the bottle is 1 ml, which is 50 mg of CBG.
From my experience, I first started w/ 25 mg or 1/2 dropper for the first week.
In the second week, I used the full 50 mg CBG serving after breakfast, which is 1 ml.
Serving sizes for Social Natural CBG Drops if you would like to start with a lower dosage:
0.25 ml = 12.5 mg of CBG oil
0.50 ml = 25 mg of CBG oil
0.75 ml = 37.5 mg of CBG oil
1 ml = 50 mg of CBG oil
social naturals cbg oil drops reviews 1ml
For more about Social CBD, check out my full Social CBD Review where I rank each product and what works best.
---
Top FAQ's about SocialCBD.com
Do you have any promotions for Social CBD?
Do you ship to all 50 states?
yes! As of 2021, SocialCBD can ship their CBG and CBD products to all 50 states in the US.
What's the cost of shipping?
shipping is free on all orders $99+
$5.99 for standard shipping on orders under $99
How is my order shipped?
What are the processing and handling times?
most orders will take 1 business day to handle (if order placed before 12 pm PST)
you will receive a confirmation email after ordering when your products will arrive with tracking
Do you ship internationally?
at this time, with the United States hemp laws, it does not allow SocialCBD, or any company in the US to sell CBD outside the US.
What is the return policy?
if you receive a damaged or defective product, contact us then ship it back within 30 days of receipt for a full refund.
if you're unhappy with your purchase or have other concerns, reach out to us!
we address every issue on a case-by-case basis, so if you're unhappy with something, we'll do our very best to work it out.
for help with refunds go here: https://socialcbd.com/refund-policy/
How can I contact SocialCBD?
for any questions or concerns, please contact support@socialcbd.com
---
How are other Social CBD products you've tested?
Here is a list of Social CBD products I've tested and these are my favorite in order:
The Social CBD Muscle Balm Stick with 400 mg of CBD oil is the most potent topical by Social CBD.
it's currently my go-to (parents included) Social CBD product right now
for the price, this Social CBD Muscle Balm Stick Reviewed is a great value since you can just target certain areas and muscles that need it
I'll rub this on my shoulders and joints after a physical day of work
---
The next favorite that I take after breakfast is the Social CBD Drops w/ Broad Spectrum CBD oil.
it works and helps ease my ADHD (attention deficit hyperactivity disorder) symptoms and calm my nerves
---
The Social CBD Vape Pens actually work the quickest.
after just 1-2 buffs at 3 seconds each, depending on your CBD tolerance
usually within 5-10 minutes, you'll feel an effect
relaxed, focused, or revived are the choices of added essential oils to the CBD pens
---
Social CBD Capsules are one of the easier ways to take CBD w/ essential herbs.
the Boost Social CBD Capsules worked to give me a little energy when taken after lunch
the Rest Social CBD Capsules I had one after dinner, which helped me relax before bed
every capsule comes w/ 33.3 mg of CBD oil and other good quality herbs
---
These Social CBD Gummies are actually a very popular seller.
I tried the Lemon, Peach Mango (my favorite tasting), and Raspberry
they all tasted good, except for me there's are a little sugar and other ingredients I'd prefer not to have long-term myself
---
Thanks for checking out our Social Naturals CBG Drops Reviews.
Please leave us your review and feedback below if you've tried these Social Naturals CBG Drops.

Social Naturals CBG Drops Reviews
Save 20% off SocialCBD.com