Tilted Sole Reviews 2020
Save an extra 15% w/ TiltedSole
Independently owned. Opinions are ours. Reviews are from legit customers. We may earn money from affiliate links to support and feed our families.
Tilted Sole Review Summary
Overall, Tilted Sole has been a legit online store since 2012 selling unique styles of shoes for men, women, and kids at affordable prices, and currently has an A+ rating on BBB.org.

TiltedSole.com also sells one-of-a-kind and unique accessories, like bags, purses, backpacks for all ages.

They started recently carrying a variety of costumes for men and women to enjoy on Holloween or any party occasion.

The company offers a full 30-day free return guarantee to all of its customers to make sure that they are truly satisfied with their items. All sales and clearance items though on TiltedSole.com cannot be returned, but they can be exchanged.

TitledSole.com also offers good prices on top shoe brands such as Adidas, Toms, Dr. Martens, YRU and many more.
Is Tilted Sole Legit & Safe?
9
Tilted Sole Shipping Cost
5.5
Tilted Sole Shipping Delivery
7.5
Tilted Sole Help & Support
8.5
Is Tilted Sole Legit & Safe?
9.7
Tilted Sole Shipping Cost
4.7
Tilted Sole Shipping Delivery
7
Tilted Sole Help & Support
10
Add your review
|
Read reviews and comments
Let's Review Tilted Sole "Pros"
Many Tilted Sole reviews stated they liked the following:
Top Brand Shoes Can Be Under $50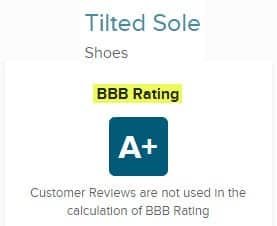 It's a good idea to check the size chart for the correct size shoes below that Titled Sole has on their website.
You can browse Tilted Soles blow out sales for some of the best shoe brands under $50 for women, men, and kids.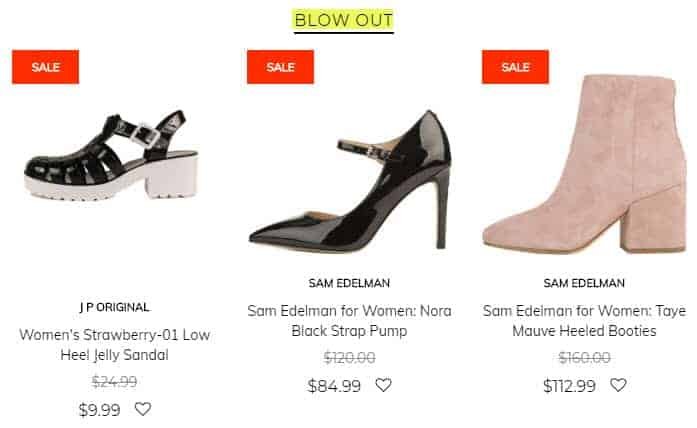 This includes selections such as Chase & Chloe, Fortune Dynamics, YRU, Toms, Irregular Choice, Timberland, and of course Converse, Puma, Addidas, Reebok, and more.
Buying shoes on TiltedSole.com is safe and secure with all major credit cards accepted, as well as PayPal, Apple Pay, and Android pay.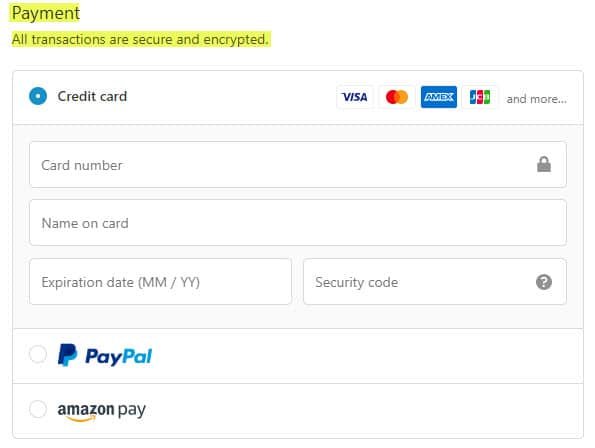 If you're in the Los Angeles area, Tilted Soles shoes can be found in the Eilatan Shoes store at 8500 Beverly Hills Blvd. Suite 692.
Their store hours at this location are Monday – Friday 10am-9pm, Saturday 10am-8pm, and Sunday 11am-6pm.
Most orders are shipped within 1-2 business days, but some orders can take up to 4-5 days.

Orders and shipping from TiltedSole:
almost orders in the US will be shipped via UPS ground (3-5 days to arrive)
shipping to a PO Box or military address are via USPS
international shipping is allowed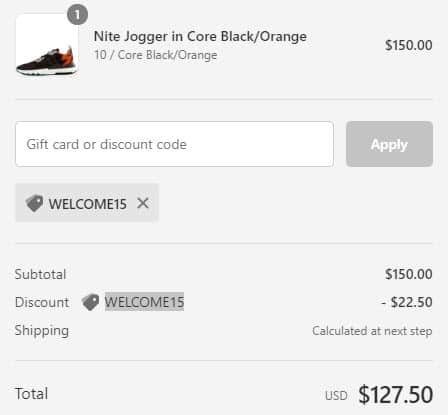 Top Tilted Sole Video Reviews
Shoe Unboxing Jeffrey Campbell HOMG Skeleton Review TiltedSole.com.
Got an extra discount for Tilted Sole, so was $60 total, which I thought was a great deal! Like me on Facebook: https://www.facebook.com/Jacknastylovesme Shoes: ...
Tilted Sole Review of Irregular Choice Cinderella Collection: Gracious Dreamer
I bought these shoes from Tiltedshoe.com since Irregular Choice's website sold out of them. Luckily Tiltedshoe had one pair left and it were these. Apparently ...
SHOE HAUL and REVIEW of My Purchases
I love Jeffery Campbell shoes and on Tilted Sole's website they are more reasonably priced.
Irregular Choice Unboxing Review - So This Is Love and Gracious Dreamer!
HELLO INTERNET! This is my first unboxing, and it's a little disjointed because I didn't really script it and just wanted to document. Also I mispronounced ...
Let's Review Tilted Sole "Cons"
There are a few drawbacks people should know about that we found in some Tilted Sole reviews.
Worn or Used Shoes Cannot Be Returned or Exchanged
You must fill print, fill out, and ship a return form (see below)
A few customers complained about delayed shipping
One thing is that there have been a few customers said their shipment was delayed or arrived later than expected.
Tilted Sole cannot ship to every country, so make sure to check the list below to see if your country is eligible.
Here are the following countries Tilted Sole ships to:
Australia
Austria
Belgium
Canada
France
Germany
Japan
Malaysia
Mexico
Netherlands
Norway
Spain
Sweden
Switzerland
United Kingdom
United States
For returns and exchanges, you will need to use this form at TiltedSole.com.
On the page above, you will see in red where it says, "Click here to download the return and exchange form."
Make sure too, if you return an item, that it's sent back in its original box, or it will not be accepted.
Exchanges are allowed on TiltedSole and they'll include a free return label.
It's also, a good idea to check the top FAQs for Tilted Sole before placing your order.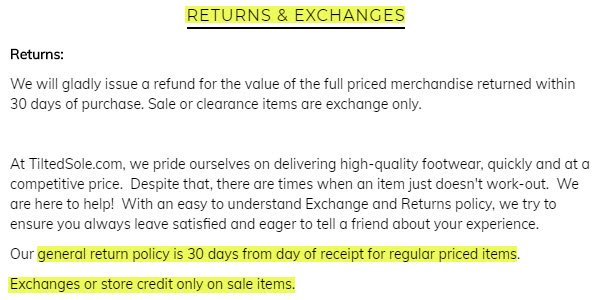 We did find an alternative site to TiltedSole and that is Shiekh.com, which is more shoes, as wells unique hats.
Overall, Shiekh reviews seem to be good, and they also, have currently have an A+ BBB rating.
TitleSole.com is currently offering 25% store-wide and is applied at the checkout.
keywords: TiltedSole.com reviews 2020, is Tilted Sole safe, www.TiltedSole.com reviews 2020, is Tilted Sole legit, is Tilted Sole a safe website, is Tilted Sole real, is Tilted Sole a good site, is Tilted Sole a legit website, is Tilted Sole a reliable site, reviews for Tilted Sole, Tilted Sole reviews 2020